About Us
The Northwest K9 Bed Bug Detective Difference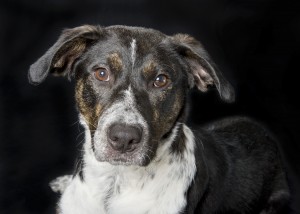 We use a multidisciplinary approach beyond pesticides for bed bug control and bed bug treatment and bed bug dog inspections. Our management approach includes:
Vacuum Cleaning
Steaming
Using mattress encasements (instead of treating beds with pesticides)
We also understand that there is no "one size fits all solution" to bed bug elimination, so we address each situation individually. We only recommend aggressive treatments when the problem calls for a more aggressive treatment, because we don't want to cause you more discomfort or cost you more money than is necessary.
---

Our Treatments
If warranted, we use a combination of non-toxic, environmentally friendly methods that are the most effective. These treatments include heat treatments in combination with Diatomaceous Earth as a residual method.
We insist on inspecting and/or obtaining positive verification of the presence of bed bugs before quoting you a final price. We never want to overcharge, and we want to make sure we are giving you the treatments that will fit your needs perfectly. We only price jobs according to findings and will not offer a flat fee.
Our Bed Bug Dog Inspection Team (including our dog Magic shown above) is the industry's most accurate tool available for determining if your infestation is in fact bed bugs, and for confirming the success of our treatment with our follow up inspections.
Bed Bug Education
We educate you on bed bugs, our inspection findings, what our treatment approach includes, and advise you in the prevention of bed bugs for the future. We will provide a written bed bug inspection report and will outline our strategy for treatment. After your treatment, we will provide a thorough followup program which is based on the current status of bed bug activity. This program is not based on a minimum number of visits, and further inspections will continue until control or elimination is achieved.
Our Commitments
At Northwest K9 Bed Bug Detectives, we are committed to keeping your children, pets and others with medical issues safe. We will inquire if children, pets, or persons with medical conditions are present, and adjust the treatment protocol accordingly. If there appears to be any risk — regardless of how small — we will use different treatments. Our well-defined methodology for determining when a bed bug infestation has been eliminated along with our trained bed bug detection dog offers the most accurate report of whether or not the problem has been eliminated.
Property Management
Our team works with property managers to notify adjacent apartments about the problem, and we will make proper recommendations for surrounding units for inspections and treatments.
Our Community
Northwest K9 Bed Bug Detectives is a locally owned and operated team of experts that is serving the Greater Seattle and Puget Sound area. We pride ourselves on using our training and skills to offer our customers the best services available. We are committed to giving back to our community, and when possible use rescue dogs for our detection services. We donate a portion of our proceeds to local shelters to help animals in need. All of our canines are highly trained in bed bug detection and certified by the iIntegrated Bed Bug Management Association (IBBMA).
Our Bed Bug Dogs
Magic and the other dogs we employ are trained twice daily to keep up their keen sense of smell. The daily training ensures the dogs will only alert us to live bed bugs and no other pests. Inspections include both the dog and a visual inspection of the dog "alerts" where there is an infestation. We believe in order to provide the best solution for our customers, we need to assess the size and scope of an infestation prior to any treatment being considered.
---
Contact Seattle's Bed Bug Experts
Northwest K9 Bed Bug Detectives is committed to providing safe, non-toxic, environmentally friendly, and discreet treatment methods. We use thermal heat and/or freezing remediation methods. Whether your situation requires detection, extermination or all of our services we can help, Northwest K9 Bed Bug Detectives is your one stop shop for bed bug management. Contact our team today to get started with your own inspection. We look forward to helping rid your Seattle home or business of bed bugs or other pests!